We are the first to admit that this has been a long time coming, and it is probably true that you can buy a full bike for the cost of one of our custom carbon frames. A custom carbon frame can take 10+ times the man hours versus most stock carbon frames.
We are already winning Elite National Titles every year with our Custom Steel Frames, and our off-the-peg Dedacciai Carbon bikes regularly feature in race results, so we were in no rush to change.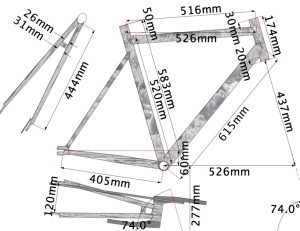 Bicycle Design Centre now have two new Custom Carbon frames on offer, one aimed at Sportive, and one aimed at Elite Race (Road / Track / Tandem).
Custom Carbon Frames are usually only available to Pro Tour Team Leaders , and for the first time, this is now available in Ireland.
Any Frame Design / Any Colour / Any Frame Material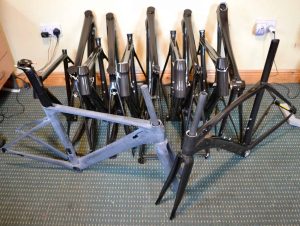 There's enough compliance and comfort in the frame to let you show off on the longest of sportives without suffering for your art.
Our Race Frame is aimed at competing at the very highest level.Custom fit & geometry will give you a unique advantage over your rivals.
Of course none of this build quality amounts to much unless the fit is correct, and that is where our Bikefit & frame design comes in to play.