Arcane Carbon 'off the peg' frames are built to raw by Dedacciai in Italy , and finished (Reamed , Drilled , Painted ) at Bicycle Design Centre Naas.  An alternative to our Irish Built Custom Steel frames , our Carbon range are exclusive to Bicycle Design Centre , available in any colour or size of your choice  .
Arcane Carbon Custom Frames are designed at Bicycle Design Centre to the customers Individual specifications, and are built to raw by Cyfac in France , and finished (Reamed , Drilled , Painted ) at Bicycle Design Centre Naas.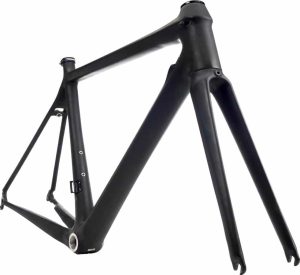 Dedacciai were Establish in 1992 with the will of creating a new standard in the high performance cycling tubesets engeneering and manufacturing, Dedacciai Technology has accompany cycling success of Indurain, Pantani, Cipollini, Petacchi, Rijs, increasing the use of metallic alloy, from tempered steel to aluminum alloy, from magnesium alloy, to titanium till recent carbon composite material , and have been supplying Steel tubing and Carbon Rear triangles to Bicycle Design Centre for our Custom frames for years.
Cyfac was Founded in 1983 by Francis Quillon, Cyfac began in his garage with the help of his wife, Mireille. Quillon was a successful amateur racer, a sprinter for the national team. During his racing career he worked for one of his team's sponsors, a local bicycle manufacturer. Quillon repaired his teammates' bikes, started making bikes from scratch, and eventually started to equip pro racers who wanted frames made and then painted in their sponsor's name. Quillon opened the Cyfac workshop to supply frames to racing teams. Cyfac are now the world leaders in Custom Carbon frames.